The United States Coast Guard says the US and Canadian Coast Guards will "conduct a towing evolution using a State of Alaska Emergency Towing System" on Friday afternoon off Juneau, Alaska.
The participating vessels are the Canadian Coast Guard  Marine Service Vessel and  Ice Strengthened Medium Navaids Tender CCGS Bartlett and the US Coast Guard cutter USGC Maple.  Like the Barlett, the Maple is also a buoy tender.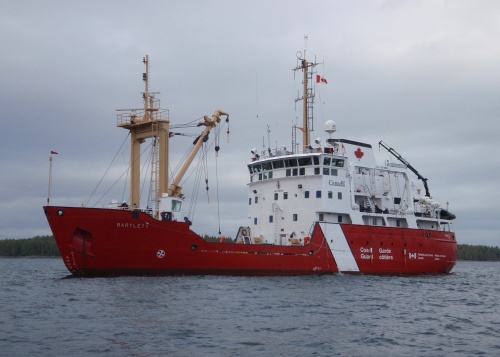 In 2014, when the Russian vessel Simushir was adrift off Haida Gwaii, the towing system on the Canadian Coast Guard's Gordon Reid was inadequate and the line snapped.  A commercial tug was hired to take the Simushir into port at Prince Rupert.   As Northwest Coast Energy News reported in October, 2014, the US Coast Guard deployed the Alaska Towing System to Haida Gwaii but it wasn't used at that time despite a record of success by the US Coast Guard in towing vessels off Alaska waters.
Related:
When the Simushir was adrift,  Alaska was ready, BC and Canada were not
On the Simushir, Oceans Minister Shea takes ministerial responsibility to a new low, the bottom of the sea