Energy Politics
Prime Minister Stephen Harper said Sunday that moving Canadian oil (really unrefined bitumen from the bitumen sands) from Alberta to China is a priority for his government.
Now, according to the local Black Press giveaway weekly, the Northern Connector, it appears that the Prime Minister has already taken the first step by moving the headquarters of the National Energy Board from Calgary to Shanghai.
Here is the story that appeared in the Nov. 11 edition of the Northern Connector.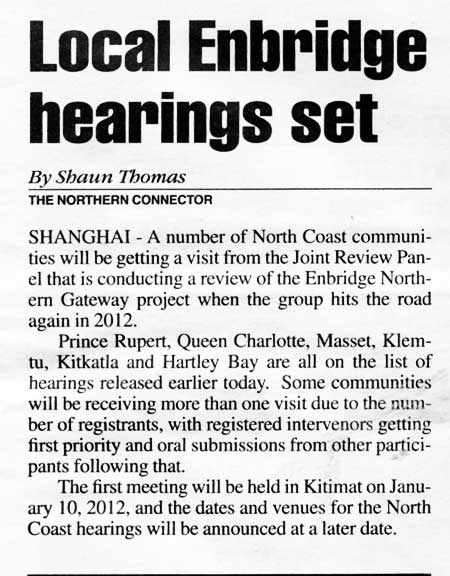 Actually, of course, the NEB remains in Calgary and will be holding hearings across the north in early 2012.