UPDATED with District of Kitimat news release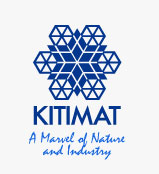 The District of Kitimat is very pleased with the decision that the BC government issued today removing some of the barriers associated with the establishment of an LNG industry in BC. This will promote access for natural gas from BC to be exported as LNG to international markets. This would be a significant boost for the North West, the province, and Canada as a whole.
This is a positive step forward for the LNG industry in BC, and the District of Kitimat is looking forward to working with the BC Government, LNG Canada, First Nations groups, other stakeholders as well as the Federal Government to move toward a positive final investment decision in 2018.
Michael Dewar
Director of Economic Development
News release from BC Premier John Horgan on his government's LNG policy
For Immediate Release
March 22, 2018
Office of the Premier
NEWS RELEASE
New framework for natural gas development puts focus on economic and climate targets
VICTORIA – As part of a new approach to natural gas development, the British Columbia government is overhauling the policy framework for future projects, while ensuring those projects adhere to B.C.'s climate targets, Premier John Horgan announced today.
"Our new approach welcomes investment that puts our province's people and future first, and rejects the old ways of resource development at any cost," Premier Horgan said. "Our obligation is to the people who call British Columbia home, and our job is to get the best deal for them and the generations that follow."
Under the new approach, all projects should:
* Guarantee a fair return for B.C.'s natural resources.
* Guarantee jobs and training opportunities for British Columbians.
* Respect and make partners of First Nations.
* Protect B.C.'s air, land and water, including living up to the Province's climate commitments.
These four conditions form the basis for government's discussions with LNG Canada, which is moving toward a final investment decision on a project that, if approved, would be the largest private-sector investment in B.C. history. This project would see the construction of a natural gas pipeline from northeast B.C. to Kitimat, where a new terminal will process and ship LNG to Asian markets. It is expected to create up to 10,000 construction and up to 950 full time jobs in northern B.C.
"No premier or government can dismiss this kind of critical economic opportunity for the people of British Columbia," Premier Horgan said. "But neither will we turn our back on our commitment to climate targets, or our path to reconciliation with Indigenous peoples."
At the centre of the discussions with LNG Canada is a revised fiscal framework that is designed to put natural gas development on a level playing field with other industrial sectors, accessing the same fiscal policies and working within the same overall B.C. framework to achieve greenhouse gas (GHG) reductions.
The new framework, to which LNG Canada will be subject, provides:
* Relief from provincial sales tax (PST), in line with the policy for manufacturing sectors, subject to repayment in the form of an equivalent operational payment.
* New GHG emission standards under the Clean Growth Incentive Program, announced in Budget 2018.
* General industrial electricity rates consistent with other industrial users in B.C.
* Elimination of the LNG income tax that had required LNG-specific tax rates.
"The LNG Canada proposal has the potential to earn tens of billions of dollars and create thousands of jobs for British Columbians over the life of the project," Premier Horgan said. "It's a private-sector investment that could benefit our province for decades to come, but not at any price – we need to make sure the values British Columbians believe in come first."
The Premier said his government will also expect the LNG Canada project to fit within the goals of the Province's climate-change plan and, specifically, its legislated GHG reduction targets.
"We committed, during the election campaign, to reduce our greenhouse gas emissions by 40% below 2007 levels by 2030, and by 80% by 2050. That remains our goal," Premier Horgan said.
"We cannot achieve the necessary reductions in greenhouse gas emissions and do our part in protecting the global environment without a significant shift to a low carbon economy. The work for all of us – in government, business, labour and beyond – is only just beginning. And all resource development proposals must be considered within the context of our global commitment to protecting our air, land and water."
With B.C.'s new fiscal framework provided to LNG Canada this week, it is anticipated the company will make a final investment decision sometime before the end of this year.
BACKGROUNDER 1
Climate action in British Columbia
On April 1, 2018, the carbon tax will increase by $5 a tonne annually, until 2022.
Increasing the carbon tax meets the requirements set out by the federal government's pan-Canadian climate framework. Rebates will go to a majority of British Columbians.
However, increasing the carbon tax alone will not enable B.C. to meet its long-term greenhouse gas-reduction goals of 40% below 2007 levels by 2030, and 80% by 2050. Significant new climate-action initiatives will be required in order for B.C. to meet these 2050 legislated targets, while encouraging strong economic growth. To ensure an interim target, new legislated targets for 2030 will be introduced later this year. Specific targets for each of the industrial, transportation and building sectors will also be established.
Meeting climate targets will not be easy and will require a concerted effort across all sectors to make the transition to a low-carbon economy. The addition of emissions from LNG will increase this challenge but government is committed to taking the steps necessary to achieve B.C.'s climate goals.
Specific Measures:
* A portion of the carbon tax revenue, paid by large industry, will fund a rebate program to incent the use of the greenest technology available in the industrial sector, including the natural gas sector, to reduce emissions and encourage jobs and economic growth. Some of the revenue will also go into a technology fund, to help spur new, clean technologies in all sectors, to make sure they fit within B.C.'s climate plan.
* The Climate Solutions Clean Growth Advisory Council (CSCG), established in October 2017, is supporting government's goal of reducing carbon pollution, preparing for the impacts of climate change and growing a sustainable economy. The CSCG is comprised of community leaders from across British Columbia, including representatives from First Nations, local government, industry, environmental organizations, academia and labour.
* The CSCG is providing advice on actions and policies to achieve significant greenhouse gas reductions, while taking advantage of opportunities for sustainable economic development and job creation.
* Immediate priorities for the CSCG include achieving emissions reductions in the transportation sector, developing pathways to clean economic growth, as well as policies to support the competitiveness of B.C.'s emissions-intensive and trade-exposed industries.
* Government is working to develop a framework for fugitive emissions that match the federal government's target of a 45% reduction by 2025.
* Government is examining every opportunity to reduce emissions from slash burning by providing alternative economic usage for slash where available.
* Government has initiated a scientific review of hydraulic fracturing aimed at ensuring that industry in B.C. operates according to the highest-possible standards.
More information on the Climate Solutions and Clean Growth Advisory
BACKGROUNDER 2
British Columbia establishes new framework for natural gas development
Natural gas has a key role to play to provide clean, reliable, affordable and less-carbon-intensive options to global energy markets.
British Columbia has a vast supply of low carbon-intensive natural gas resources in places like the Montney Basin, and has been developing them to support economic growth and job creation at home for decades. B.C. natural gas is an important transition fuel that can help B.C. move to a lower-carbon economy.
While B.C. has been exporting natural gas to U.S. markets for decades, it has an opportunity to export the same fuel to other jurisdictions. To that end, government will introduce a fiscal framework that will provide fair returns to both British Columbians and investors, as well as a climate strategy that will allow B.C. to meet its legislated climate targets.
To ensure British Columbia does it better than anybody else in the world, the provincial government has four key conditions to ensure British Columbians benefit from any proposed LNG development. They are:
* Guarantee a fair return for B.C.'s natural resources.
* Guarantee jobs and training opportunities for British Columbians.
* Respect and make partners of First Nations.
* Protect B.C.'s air, land and water, including living up to the Province's climate commitments.
Emerging LNG Proposals
Despite the cancellation of Pacific Northwest LNG, Aurora and Woodside project proposals, several other LNG proponents have expressed renewed interest in developing projects in BC.
LNG Canada
LNG Canada's proposed Kitimat project, should it proceed, represents a very significant economic opportunity for British Columbia – a project that involves one of the largest private sector developments in B.C. history.
Shell and its joint-venture partners have worked constructively to satisfy the provincial government's conditions for LNG, and British Columbia expects LNG Canada will continue to do so moving forward.
LNG Canada is also working to achieve global leadership in low-emissions technology and operations.
Kitimat LNG
Chevron and its partners have expressed continued interest in developing its project in northern B.C. and is focusing on the use of new low-emissions liquefaction technology.
These come as the Province is completing a climate-action strategy in place that meets the Province's greenhouse gas-reduction targets – to reduce B.C.'s greenhouse gas emissions by 40% below 2007 levels by 2030, and by 80% by 2050.
New Framework
The B.C. government has developed a new framework aimed at ensuring British Columbians receive a good return for their natural gas resource and proponents receive a reasonable return on investment.
As part of this work, British Columbia and LNG Canada jointly conducted a financial analysis of the LNG Canada project. This analysis corroborated evidence and information from internationally recognized LNG analysts that B.C. has a competitiveness issue and formed the basis of a mutual understanding upon which the Province is prepared to commit measures that will increase the competiveness of British Columbia's LNG industry.
These measures provide a framework for other industries in British Columbia in similar circumstances – they are not exclusive to the LNG industry or LNG Canada.
As it pertains to LNG Canada, the measures detailed below will only be implemented if the proponents are able to conclusively decide on or before Nov. 30, 2018, to proceed with the construction of the LNG facility and associated investments. These measures below would apply to the entire LNG sector.
1. New Operating Performance Payments
Under current legislation, proponents constructing significant manufacturing facilities would receive a PST exemption on input costs, whereas those proposing to construct LNG facilities would not.
Under the new framework, The B.C. government will exempt LNG Canada from the provincial sales tax (PST), on the construction of their initial proposed facility. This will be conditional on LNG Canada entering into a separate agreement with the province whereby LNG Canada will pay annual operating performance payments over 20 years, a total amount equivalent to what LNG Canada would have otherwise paid in PST during the initial facility construction period.
This framework will be available to all proponents constructing significant manufacturing facilities in the province.Clean Growth Incentive Program
2. The provincial government recognizes that energy-intensive trade-exposed industries, including the natural gas sector, face unfair competition when competing globally with jurisdictions that do not impose carbon taxes. Proponents who make a final investment decision to proceed will be subject to the new Clean Growth Incentive Program, announced by the provincial government in Budget 2018. A benchmark for world-leading clean LNG production will be established as part of this program, replacing existing requirements under the current Greenhouse Gas Industrial Reporting and Control Act.
3. Industrial Electricity Rates
Proponents who make a positive final investment decision will receive the general industrial electricity rate charged by BC Hydro. This is the same rate paid by other industrial users in British Columbia.
4. Removal of LNG Income Tax
The existing LNG income tax is not the most efficient and effective tool for generating returns to British Columbia. It is cumbersome to administer and has led to uncertainties. Government intends to introduce legislation to repeal this tax and instead government will utilize a number other tax and royalty measures under its new fiscal framework, to ensure that British Columbia gets a fair return for its natural gas resource.
New Approach to LNG
As part of establishing a new fiscal framework, the provincial government will take steps to improve the transparency and consistency with which it assesses industrial development opportunities. To that end, government intends to introduce legislation to repeal the Project Development Agreement Act, passed by the previous government, to tie the hands of future governments with respect to the rules governing LNG projects. These measures effectively indemnified proponents against changes. Government will also review and potentially cancel or repeal other LNG measures established by the previous government.
▶ READ MOREEconomy, Energy, Mines and Petroleum Resources, Environment and Climate Change Strategy, Government Operations, Office of the Premier