Updated with Rio Tinto Alcan statement and CAW negotiations bulletin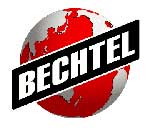 Rio Tinto Alcan and Bechtel are proposing to bring in temporary foreign workers for the Kitimat Modernization Project, because, according to a letter from Bechtel obtained by Northwest Coast Energy News, a "labour shortage" is "a possible risk to the project schedule."
The letter was sent by Dawn Perry, Field Contracts Manager, to Bechtel/RTA contractors on April 30.
The key paragraph in the letter says
Over the past several months, Bechtel and RTA have been working with government agencies to understand and establish a process to bring Temporary Foreign Workers to the project in the event there is a shortage of qualified craft workers in British Columbia and Canada. The process will benefit Contractors on the KMP that may experience labour shortages.
The Bechtel letter does say the company is consulting with trades unions involved
It is imperative that we all work together to identify labour needs in advance to provide the Building Trades Unions sufficient time to provide qualified labour.
Bringing in temporary foreign workers, whether by RTA, Bechtel or a contractor,  must be approved by Citizenship and Immigration Canada.
In past news conferences, RTA managers have said there are problems in getting skilled workers or contractors for the $3.3 billion project, due to high demand locally from the proposed liquified natural gas projects and labour shortage as far away as the bitumen sands at Fort McMurray. On the other hand, there are continuing complaints from contractors who say that even trying to bid on a KMP project is a bureaucratic nightmare. There are also complaints that people from the Kitimat region that they are still are on waiting lists for jobs at KMP.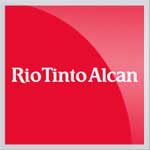 Colleen Nyce, a spokesperson for Rio Tinto Alcan in Kitimat said, "We actually hope to not have to hire temporary foreign workers. We prefer to hire from the local area and BC. This will, among other things, keep our costs down to hire from this jurisdiction.
"As of the present time, we have 54 per cent local workforce on the Kitimat Modernization Project. We are very proud of this. However, we are now entering the stage where, within the next four months we will be seriously ramping up the construction schedule and will need to hire qualified craft on a quick turn around basis.
"Since Notice to Proceed was given to KMP on December 1st, 2011, our Project burn rate is $3.1 million/day. We therefore cannot risk the project with workforce shortage issues and delays.
"As a precautionary measure, and given the length of time to receive government approvals, we made application for Temporary Foreign Workers, from the United States only, back in January. Our application for this has been supported by the unions affiliated with our project. We routinely have labour studies and labour surveys completed, as do the unions, and all intelligence is advising us that we will most likely be facing a skilled labour shortage.
Nyce says RTA is  looking at: "All craft – electricians, carpenters, pipefitters; operators to name a few. We must search across Canada first. We are partnered with 16 different building trades unions. All of these unions have connections and members across the province, country and some into the United States."
The date of the letter is already causing concern in Kitimat, coming as it does at almost the same time as Rio Tinto Alcan presented Canadian Auto Workers Local 2301 with a series of tough initial contract proposals that would see all but the most core jobs at the aluminum smelter contracted out.
Nyce, however, says, "This has absolutely nothing to do with BC Operations negotiations with CAW Local 2301."
RTA locked out 780 United Steelworker members at the Alma, Quebec, smelter on December 31. The USW says talks with RTA broke down over the use of subcontractors and contracting out. RTA says its over all aluminum production dropped 12 per cent to 520,000 tonnes in the first quarter of 2012, mainly due to the lockout in Quebec, where smelter production dropped by about two-thirds.
There are already rumours in Kitimat that the temporary foreign workers would be used to keep the Kitimat Modernization Project on schedule in the case of a lockout or strike at the smelter itself.
UPDATE: CAW Local 2301 has issued its latest negotiation bulletin.In the bulletin, the local expresses its feelings of betrayal after negotiating a transition agreement with the company in 2007.The number of jobs at the new smelter will drop from a miniumum of 850 (although 1,000 jobs was the figure used most often) to 699.
The company's position on the modernized smelter was an insult to the Union, tore away any sense of credibility that may have existed and has set the stage for a collision at this set of negotiations.
Rio Tinto Alcan has presented the union with a long list of jobs that would be contracted out but where those contractors would be working alongside union members in the new smelter and nearby locations.
CAW 2301 is now considering its response to RTA. There are membership meeting this week.
The letter also comes at time when the national level of the Canadian Auto Workers is expressing doubts about the Conservative government's push to increase the number of Temporary Foreign Workers.
In an phone interview, Ken Lewenza, president of the CAW, said Tuesday, "I am not totally convinced that there is a shortage of worker problem with a little under 10 per cent unemployment. The real problem is where is the work and how do we fit the skills of our Canadian work force to meet those particular requirements and if for any reason we can't do that based on knowledge, based on recognizing the kind of skills that are needed and how you prepare workers who are working in precarious situations who are unemployed, how we can better prepare for these kind of work opportunities, I think what government is doing, employers contractors, are seeing foreign workers as the first priority when it should be that absolute last."
As for the rumours that temporary foreign workers could be used to keep the KMP going or even become possible replacement workers, Lewenza said, "If foreign workers were to replace our members at 2301 at a time we're in labour negotiations, as replacement workers, then that would lead to a huge confrontation, at a time when quite frankly it's not necessary. The whole idea of bringing in foreign workers is if there is a shortage of labour, a labour disruption isn't a shortage of labor, it's a shortage of getting a collective bargaining agreement."
The RTA contract proposals were also on the table at Monday's District of Kitimat Council meeting, where Councillor Phil Germuth led off the discussion by saying that he was disappointed by the RTA proposals, saying that over the past several years council has granted RTA every variance and development proposal it wanted and has agreed to forgo $7 million in tax revenue for the Kitimat Modernization Project, and, "We were promised there was going to be about 1000 jobs, now they are down to 700. I find it hard to believe that they would propose 300 job losses and not expect any problems at all, This council and previous councils have been working with them and now to have another 300 jobs cut that's a big disappointment."
Sources have told Northwest Coast Energy News that some members of middle and upper management at the Kitimat smelter are also not happy with the contract proposals, which together with the Alma lockout, are bringing back a corporate culture clash between the former Alcan management and the different attitudes brought to Canada by Rio Tinto, a London based multinational.
Olympic medals
A group calling itself Off the Podium, led by former Olympian Bruce Kidd, is asking the London 2012 Olympic committee  (LOCOG)  to drop RTA as the official supplier of gold, silver and bronze for athletes' medals.
Signed by Steelworkers National Director Ken Neumann, the complaint asserts that Rio Tinto's actions in Alma violate the Games' ethical procurement standards because they consist of an illegally-declared lockout, serious and significant violations of the workers' health and safety, shirking its obligations by sub-contracting out work to low paid workers, and paying wages and benefits below industry benchmark standards.
Neumann's complaint letter goes on to request that LOCOG follow its ethical guidelines to reject Rio Tinto as a supplier.