The cost of the Kitimat Modernization Project has jumped to $4.8 billion US, Sam Walsh CEO of  Rio Tinto, the parent company of Rio Tinto Alcan said Thursday as the company released its results for the first six months of 2014.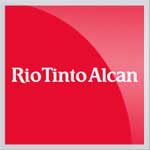 In its report. Rio Tinto said.
In February 2014, the Group announced that a review of major capital projects had identified a project  overrun in relation to the Kitimat Modernisation Project. The overrun evaluation is now complete and has identified the requirement for additional capital of $1.5 billion to complete the project. This was approved by the Board in August 2014, taking the total approved capital cost of the project to $4.8 billion. First production from the Kitimat Modernisation Project is expected during the first half of 2015.
The weakening Canadian dollar appears to have improved the overall bottom line for the RT aluminum division, with underlying earnings of $373 million 74 per cent higher than in the first half of 2013:
The main drivers were growing momentum from the cost reduction initiatives, a weaker Australian and Canadian dollar and a further rise in market and product premiums, with 61 per cent of the Group's primary metal sales sold as value added product generating a superior price. This was achieved despite a nine per cent decline in LME prices over the period which lowered earnings by $265 million.
LNG deal
The report also contains details of the deal between Rio Tinto Alcan and LNG Canada for the old Eurocan dock, indicating that LNG Canada will not likely commit to a deal until the Final Investment Decision is made:
On 12 February 2014, Rio Tinto entered into an option agreement with LNG Canada, a joint venture comprising Shell Canada Energy, Phoenix Energy Holdings Limited (an affiliate of Petro-China Investment (Hong Kong) Limited), Kogas Canada LNG Ltd. (an affiliate of Korea Gas Corporation) and Diamond LNG Canada Ltd. (an affiliate of Mitsubishi Corporation) to acquire or lease a wharf and associated land at its port facility at Kitimat, British Columbia, Canada. LNG Canada is proposing to construct and operate a natural gas liquefaction plant and marine terminal export facility at Kitimat. The agreement provides LNG Canada with a staged series options payable against project milestones. The financial arrangements are commercially confidential.
Read the full Rio Tinto report:
Rio Tinto first half 2014 report  (PDF)
"Good bits"
According to The Australian other aluminum operations aren't  doing so well, and the newspaper says that RT is starving under performing units in favour of the "good bits."
The qualifier is that there is still much work to do on the aluminium front, Rio having splurged $US38bn on the acquiring Alcan in 2007.

Aluminium's contribution to underlying earnings increased from the $US214m in the previous corresponding period to $US373m. But returns remain miserable, and that is from the good bits.

The underlying loss was $US182m, an increase from the $US158m loss previously. At least the bad bits of aluminium are being starved of capital expenditure, with Walsh putting them on the private equity-type approach to running a business.

But is has to be wondered how much longer the pain will be endured. And there is increasing chatter that closures are on the cards, with the long-term future of Rio's Australian smelters the real concern.
Making money
Overall Rio Tinto is making money with earnings up 21 per cent, according to the report:
Sam Walsh said "Our outstanding half year performance reflects the quality of our world-class assets, our programme of operational excellence and our ability to drive performance during a period of weaker prices. These results show that our current strategic and management focus is making a meaningful contribution to cash flow generation.

"During the first half we have increased underlying earnings by 21 per cent to $5.1 billion and enhanced operating cash flow by eight per cent. We delivered what we said we would, exceeding our $3 billion operating cash cost reduction target six months ahead of schedule while producing record volumes and driving productivity improvements across all our businesses.

"We have decreased net debt by $6.0 billion compared with this time last year, through our stronger operating cash flows, sharply reduced capital spend and proceeds from divestments. We are confident Rio Tinto's low cost, diversified portfolio will continue to generate strong and sustainable cash flows over the coming years. This solid foundation for growth will result in materially increased cash returns to shareholders, underscoring our commitment to deliver greater value."
Net income increased 156 per cent to $4.4-billion while revenues were $24.3-billion. Rio Tinto said it reduced operating costs by $3.2-billion, exceeding its $3-billion target six months ahead of schedule.
New boss?
Despite the good news, the financial press is already speculating that Sam Walsh who is 64, may not last long as boss of Rio Tinto. His contract expires at the end of 2015. The Financial Times is quoting analysts as saying despite Walsh's desire to stay on, the company is already looking for a successor.
According to the FT these include
Andrew Harding, head of iron ore, holds the job that was previously Mr Walsh's, running Rio's most important division, and for that reason is probably a front runner. Aged 47, he is a 21-year Rio veteran and previously ran its copper business. Chris Lynch, finance director since 2013, is the only executive on Rio's board other than Mr Walsh and is another industry veteran, but at 60 is only a few years younger than Mr Walsh.

Alan Davies, head of diamonds and minerals, and Harry Kenyon-Slaney, head of energy, also have important operational experience across commodities and lengthy Rio careers but like Mr Harding are relatively new to their current roles. The heads of the other mining businesses are also relatively new to Rio. Jean-Sébastien Jacques, head of copper, joined Rio in 2011 from Tata Steel while Alfredo Barrios came to the group from BP only in June and is running aluminium.