Updated
Vancouver Sun series
B.C. residents support Northern Gateway pipeline project: poll
British Columbians by a 48-32 percentage margin support the $5.5-billion Northern Gateway pipeline project linking the Alberta oilsands to the West Coast, according to a new poll.The Ipsos-Reid survey, commissioned by project proponent Enbridge Inc. of Calgary, counters the perception that an overwhelming majority of British Columbians are against the controversial megaproject, according to Enbridge spokesman Paul Stanway.
Despite the promise of thousands of construction jobs and hundreds of millions of dollars in contract opportunities, the business community in northern B.C. has had a low-key reaction to the controversial pipeline project.
Northern View (Prince Rupert) Cuts to Coast Guard hours and changes in procedure coming to Prince Rupert station
The Coast Guard is cutting back on the staff on watch at the Prince Rupert Coast Guard station as of this month, but only when someone can't make their shift, and only if the supervisor thinks they can manage without. In order to save money the Federal Government is ordering DFO to claw back on the amount of overtime being paid to Coast Guard employees. There are usually three people manning communications equipment at all times in the Coast Guards marine communications and traffic services station in Seal Cove.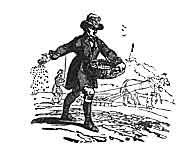 The Tyee Enbridge Pushes Oil Tanker Safety Strategy
Kitimat critics unconvinced by double hulls, super-tugs and fast response spill promises.
Journal Star (Lincoln Nebraska) Mike Klink: Keystone XL pipeline not safe
..as a civil engineer and an inspector for TransCanada during the construction of the first Keystone pipeline, I've had an uncomfortable front-row seat to the disaster that Keystone XL could bring about all along its pathway.
Troy MediaThe Northern Gateway project is a Canadian decision
Foreign billionaires don't care if thousands of Canadians go without jobs