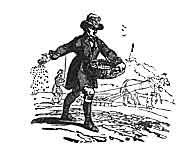 Reuters and Bloomberg both report from China that Prime Minister Stephen Harper has said in Guangzho  that his government is "committed to ensuring" that the Northern Gateway project went ahead."
Reuters Canada PM vows to ensure key oil pipeline is built.
Bloomberg Harper Says Canada Committed to Selling More Oil to China
The Toronto Star took a slightly different approach, headlining, Harper in China: PM blasts foreign money in oilands debate while welcoming China  Harper used a keynote speech….  to slam the "foreign money and influence" behind critics of Canada's oil sands even as he welcomed Chinese investment in Canada's energy sector.
The Bloomberg story also quotes Harper  on foreign influence, but far down in the story, reporting Harper as saying: "Will we uphold our responsibility to put the interests of Canadians ahead of foreign money and influence that seek to obstruct development in Canada."
Reuters casts doubt on the integrity of the Joint Review Panel process by saying: "An independent energy regulator — which could in theory reject the project — last month started two years of hearings into the pipeline. In remarks that appeared to cast some doubt on the regulator's eventual findings, Prime Minister Stephen Harper said it had become "increasingly clear that it is in Canada's national interest to diversify our energy markets".
China frustrated
Earlier The Globe and Mail quoted Enbridge CEO Pat Daniel as saying: "Chinese oil executives are growing frustrated with regulatory delays in plans for the Northern Gateway pipeline… Daniel said despite keen interest here in Canadian oil and gas reserves, this seemingly made-in-heaven match is threatened by delays in the company's efforts to establish a $5.5-billion, 1,177-kilometre pipeline to carry bitumen from Alberta's oil sands to a deep sea port at Kitimat, B.C. "They're frustrated, as we are, in the length of time it takes…They're very anxious to diversify their supply, they're very dependent on the Middle East for crude.
Terrorism
Meanwhile the Minister of Public Safety, Vic Toews, on the official public safety website, lists "environmentalism"  (along with white supremacy, animal rights and anti-capitalism) in an official report on terror threats to Canada,  Building Resilience Against Terrorism: Canada's Anti-Terrorism Strategy.
Foreign Funding
According to The Edmonton Journal, the Conservative MP for Fort MacMurray, Brian Jean "called for federal legislation that would both block foreign funding of the "radical" Canadian environmental movement and lessen the possibility outsiders are directly paying aboriginal chiefs to oppose major projects, such as the Northern Gateway pipeline."  See Alta. MP wants law to block foreign funding of environmentalists
Update:  Peter O'Neill writing in The Vancouver Sun, has more details on Brian Jean's accusations, including transcripts from Hansard in Tory MP Brian Jean's corruption warning — the full story
Why did I write about this? I've heard completely unsubstantiated allegations relating to the efforts made to advance and oppose Enbridge Inc.'s pipeline. This was the first time I heard a politician raise this publicly, and I decided to write a story about it. I asked him if he'd be surprised if the Chinese government, which has a huge interest in Northern Gateway going ahead, might also be tossing money at First Nations to support the project. He wouldn't touch that one.

The upshot? I think Jean's assertion brings some whispers out of the shadows. And I think his comments might play well to the Conservative base. One of my most abrasive fans accused me of being a "shameless shill for big oil" because I quoted Jean on the matter.