Apache will "completely exit" the Kitimat LNG project, company CEO Steven Farris told investors Thursday as the company reported its second quarter results.
The pull out from Kitimat is part of a plan by Apache to spin off assets that are not part of its "base business" so it can concentrate on its "North American onshore assets."
"We have said for some time that Canada is part of our North American onshore portfolio," Farris told analysts in a conference call.
"Certainly we have two businesses up there. [in Canada]  We have a business which is a base business with respect to the Duverney Shale and Monteny shale and some of the other things we working on there. We also have the Kitimat-Horn River- Liard. Kitimat -Horn River -Liard is part of our LNG project which we reindicated today that we intend to exit."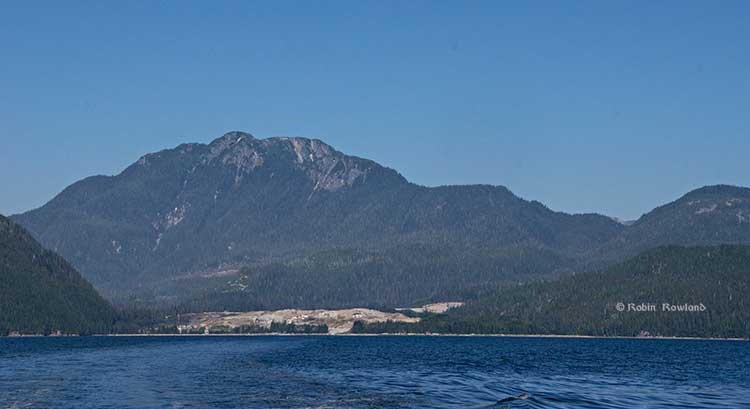 The Horn River and Liard natural gas fields would have served the LNG project. The divesture could either be as a complete package or sold separately perhaps through the capital markets.  The Duverney Shale and Monteny shale plays are considered North American assets, while the Horn RIver Liard plays are considered international because the product from there would be sold in Asia via an LNG terminal.
Chevron, the 50 per cent partner with Apache in Kitimat LNG, said it would have no comment on the Apache move until its own investor conference call Friday morning.
Apache also intends to divest its stake in the Australian Wheatstone LNG project, where Chevron is also a partner.
It was about 18 months ago,  Farris said, that Apache changed its focus to "enhancing its North American onshore resource base… We've also made it clear that there are no sacred cows as our efforts continue."
Change in company strategy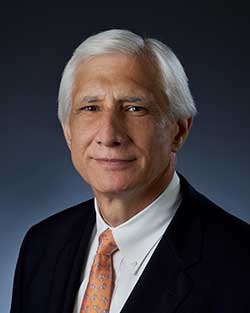 Farris and other executives repeatedly emphasized on the call that the Kitimat and Wheatstone sales were part of an overall change in company strategy.
"I have to honestly say that the complete exit by Apache will not have an impact on Kitimat going forward one way or another," Farris said.
"Whether we're in it or not, they will contact with world class reserves and frankly Chevron and Apache are way a head of anybody else in that arena. We've always been in a position that we felt we could not be in these LNG projects. I think it's important that we state that."
Apache has been under pressure from a giant New York based hedge fund called Jana to get out of the international market and concentrate on proven North American markets.
Some other financial analysts on the call seemed a little skeptical about the move, with a couple of questions focused on whether Apache was giving up long term investments.
"In terms of business and priority of capital and time frame of LNG specifically Kitimat it make sense for someone to own it who has a different timeline,"  Farris said.
As for the timing of the sale, both Farris and Chief Financial Officer, Alfonso Leon, would not give specifics. "We haven't decided on a specific timeline, we are working on a number of different opportunities," Leon said. "Each of them has a different timeline associated with it. So we will make decisions as we reach decision points. Specificaly on the separation work flow…it is not something that will be executed on an imminent basis. Work has been underway but there is still significant work ahead of us."
The executives would not say how much Apache has spent on Kitimat LNG so far, but it has been estimated at $2 billion just this year.Upgrading the old forest service road to a modern highway capable of supporting heavy truck traffic was estimated to cost $25 million Kitimat LNG officials said late last year.
Fair price

As for the selling price, Farris said that company will hold out for the best deal, saying that Apache has got a "fair price" for international assets that is has already sold, adding that when it comes to Kitimat and Wheatstone. "We won't sell at prices that don't make sense," whether that comes from a package deal with the northeast BC shale assets or through the capital markets.
Overall, Apache Corporation is making money, announcing second-quarter 2014 earnings of $505 million Net cash provided by operating activities totaled approximately $2.3 billion in second-quarter 2014, compared with $2.8 billion in the prior year, with cash from operations before changes in operating assets and liabilities totaling $2.2 billion, compared with $2.6 billion in second-quarter 2013.
In the quarterly report news release, Farris said, "Record-setting performance by our Permian Region continues to drive strong results for the company… Apache's onshore North American liquids production increased 18 percent on a pro forma basis in the second-quarter 2014 compared with the same period a year ago"
Although some enviromental groups and First Nations are claiming victory in the Apache divestiture, it is clear that those activities had negiligble impact on the decision, which was driven in part by the demands of a New York hedge fund and by the growing uncertainty in the LNG market as Asian countries seek natural gas at much lower North American prices. As the old Godfather movies often said, "It's not personal, it's business."
Apache's exit, however, does increase the uncertainty in both the short term and long term development of LNG export terminals in northwestern BC, and clearly shows that Premier Christy Clark made a mistake in promising that the provincial economy will boom thanks to LNG.
Both Premier Clark and LNG Minister Rich Coleman were unavailable to the media Thursday. Coleman's office did send an e-mail tothe media saying, "With 16 LNG proposals involving over 30 partners, we recognize partnerships will change over time, as companies make decisions that make commercial sense for their business. It's the nature of the business and the energy sector."
Shell reports
Little noticed in the media attention over Apache, was the fact Royal Dutch Shell also issued its quarterly report early Thursday. Unlike Apache, Shell is still investing in LNG projects around the world, and getting returns from existing LNG projects, while divesting under performing natural gas assets both upstream and downstream. There is no mention of LNG Canada and Kitimat in the report. In a statement issued with the quarterly report Royal Dutch Shell Chief Executive Officer Ben van Beurden commented in part:
I am determined to get a tighter grip on business performance management in the company, and improve thebalance between growth and returns. Our financial performance for the second quarter of 2014 was more robust than year-ago levels but I want tosee stronger, more competitive results right across the company, particularly in Oil Products and NorthAmerica resources plays….

Sharper accountability in the company means that we are targeting our growth investment more effectively,focusing on areas of the business where performance improvement is most needed, and driving asset sales innon-strategic positions….

We see attractive growth opportunities there such as natural gas integration and liquids-rich shales. We are taking firm actions to improve Shell's capital efficiency by selling selected assets and making tougher project decisions. We have completed some $8 billion of asset sales so far in 2014. This represents good progress towards our targets to focus the portfolio, and to maintain the financial framework in robust health.