The Canadian Autoworkers Union, which represents Canadian Coast Guard radio and traffic communications staff, is urging Canadians to sign an online petition against a government decision to cut service hours at 11 of 22 Marine Communications and Traffic Services centres, and close another by the end of 2012.
One of the stations affected by the service cuts, which began on February 1,  is Prince Rupert Coast Guard radio.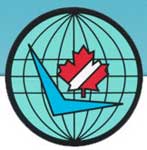 CAW President Ken Lewenza held a news conference in Ottawa today which included CAW Local 2182 President Martin Grégoire and CAW Local 2182 Pacific Region Director Allan Hughes alongside NDP Opposition Critic for Fisheries and Oceans Fin Donnelly and Deputy Critic for Fisheries and Oceans Phillip Toone.
"This government has to wake up to the fact that it's simply not worth putting Canadian lives at risk to save a few bucks," Lewenza was quoted in a CAW news release.
"These marine communications officers are the eyes and ears of our coastal waters and play an integral part in rescue support efforts during times of crisis. Cutting these hours only creates conditions for failure.
"The federal government's relentless push for cost savings under its national austerity program is proving reckless, especially when it directly interferes with the ability of workers to ensure the public is safe," Lewenza said. "We cannot support these efforts and must speak out against them."
According to the CAW, other stations affected by the service cuts are Vancouver, Victoria, Tofino, and Comox, British Columbia; Sarnia, Ontario; Quebec City and Les Escoumins, Quebec; Saint John, New Brunswick; Halifax, Nova Scotia; and St. John's, Newfoundland.
The CAW represents 350 marine communications and traffic services officers across Canada.
Related:  CAW Local 2182, site with online and paper petition
On February 1, the day the service cuts took effect, Fisheries Minister Keith Ashfield issued his own news release, saying the union statements until that time were "misleading."
Ashfield said:
"The safety of Mariners is our top priority and we would not implement any policies that would put lives at risk.

"As a result of a risk assessment and workload study, in which the CAW participated, the Coast Guard is reducing the number of overtime hours for employees at Marine Communications and Traffic Services Centre to reflect the actual workload at any given time.

"While the union tries to portray this as shortsighted, the fact is that this approach has already been in use successfully in Victoria and Quebec for about 5 and 10 years respectively and the Coast Guard is simply now expanding this approach on a national level.

"There will be no jobs lost as a result of the implementation and mariners will continue to receive the same level of service they currently receive.

"Like any responsible organization, we must ensure that we use our resources wisely. Canadians do not want to be paying for unnecessary or unproductive overtime."