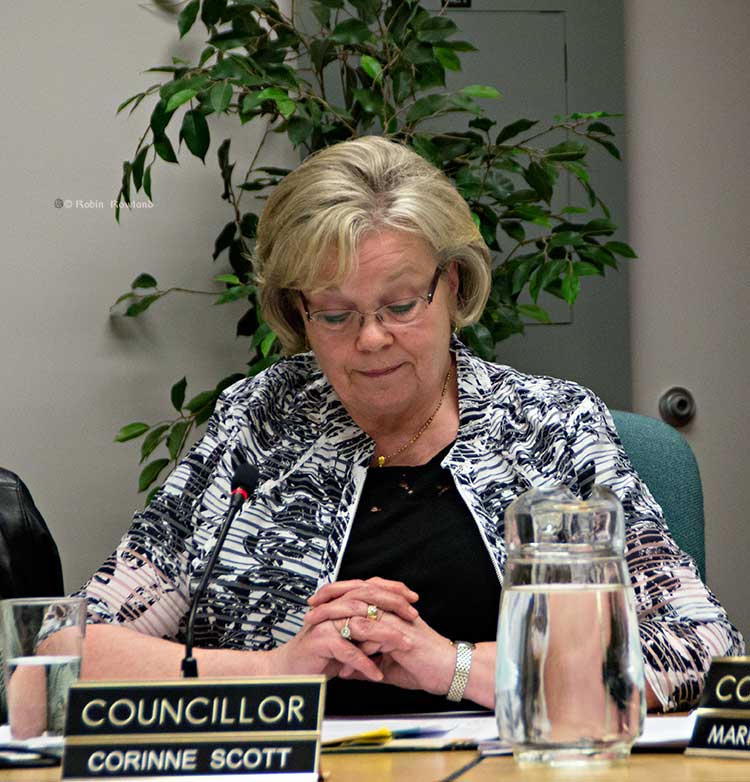 Corinne Scott resigned from District of Kitimat Council Monday night, effective immediately.
Because Scott's resignation comes so close to the fall municipal general election there will be no by-election.
Council voted to accept Scott's resignation "with regret."
In her letter of resignation Scott said:
Please accept this letter as my resignation from Council effective immediately, for personal reasons. I've enjoyed working with all of you and apprectiate the accomplishments we've attained over the past three and a half years.

I feel I have accomplished what was asked of me by those individuals in the community that supported me first in the by-election and again in the general election of 2011. I'm grateful for the support received from the residents, businesses, industry and staff of the District of Kitimat and am proud of the road the municipality is on towards bigger and better things.

I want to assure you of my continued support in your endeavors and look forward to the coming years of development.

I ask that you respect by decision is personal and has no bearing on anyone either on staff or on Council.
In her remarks after reading her letter, Scott said Kitimat was facing many challenges in the coming years and she hoped that younger people would consider running for council in the fall election.
Scott's resignation ends one area of speculation about that municipal election, since it was well known in Kitimat that many people were urging Scott to run for mayor, although Scott had not expressed interest, at least in public, in seeking the mayor's chair.
Mayor Joanne Monaghan paid tribute to Scott, thanked her for her service to Kitimat and presented her with a gift.