At the ceremonial puck drop at the charity hockey game between the  Vancouver Canucks Alumni and the Kitimat Winterhawks Coaches, Saturday, April 28, 2018, Susannah Pierce  Director External Relations for LNG Canada announced the company will donate a school bus equipped with three point seat belts for  Mt.  Elizabeth Secondary School's sports teams.
At the ceremony, Pierce noted that the donation was in memory of the Humboldt  Broncos hockey team where team members, coaches and support staff died in a horrific bus crash.
In a news release, LNG Canada said:
At an event in the Kitimat community on Saturday, April 28th, LNG Canada announced it has purchased a new 2018 Chevrolet Micro Bird G5 School Bus for Kitimat's Mount Elizabeth Secondary School Sports Team's use. The new bus can carry up to 24 student passengers plus driver. Importantly, it will be equipped with three-point  seatbelts, increasing transportation safety significantly.
"The importance of seatbelts and road safety was brought home again by the deadly collision on April 6th in Saskatchewan. At LNG Canada, we wear seat belts because we know they save lives and our kids deserve the same level of protection," says Susannah Pierce, Director External Relations for LNG Canada. "We hope to make a difference in the lives of the people that work and live around LNG Canada and investing in safety will always be our first priority."
Mount Elizabeth Secondary Students will use the new bus to take full advantage of everything offered at school, including sporting events, collaboration with other schools for peer-to-peer activities, and field trips to explore and enjoy the Kitimat region.
"This donation could not have come at a better time. Our current bus was about to be retired and the prohibitive cost of a new bus was a major concern for us," says Geraldine Lawlor, Principal Mount Elizabeth Middle Secondary School.  "One of the best things about our new bus will be the three-point seatbelts to help ensure students are transported safely and efficiently to venues outside the school campus."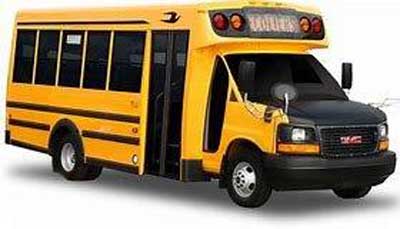 The new school bus will be delivered in early September, to coincide with the start of the school year.
Principal Lawlor assures it will be put to good use. "We assure you that we will make good use of this bus and are very appreciative of LNG Canada's support."