Chevron will not be making a final investment decision on the Kitimat LNG project in 2015, Pat Yarrington, the company's vice president and chief financial officer told the first quarter earnings conference call Friday, May 1.
All FIDs for Chevron projects around the world, with one exception, are on hold for this year Yarrington said.
"In terms of other FID projects, part of the reduction that we took in our capital spending from 2014 to 2015 really did relate to the pacing of other major capital projects," Yarrington said.  "Kitimat is a primary one there, we moved spending on that out considerably.  We are only limiting ourself to appraisal work and continuing to look at the design and the cost structure. "
Overall, in all aspects of the company's operations, Yarrington said Chevron is "aggressively pursuing cost reductions" by reopening contracts with suppliers, resulting in $900 million in agreed reductions around the world.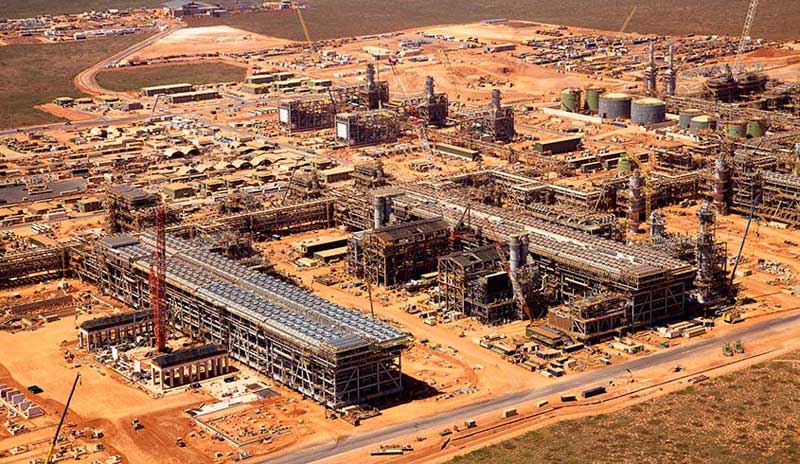 Meanwhile, two of Chevron's LNG projects in Australia have reached "key milestones," she said. As for the Gorgon project  in Western Australia, she said. "We're on schedule for Gorgon startup in the third quarter of this year and first commercial cargo before the end of the year."
The Gorgon Project is a joint venture between the Australian subsidiaries of Chevron (47.3 percent), ExxonMobil (25 percent), Shell (25 percent), Osaka Gas (1.25 percent), Tokyo Gas (1 percent) and Chubu Electric Power (0.417 percent) supplied by the Greater Gorgon Area gas fields. It includes the construction of a 15.6 million tonne per annum (MTPA) liquefied natural gas (LNG) plant on Barrow Island and a domestic gas plant with the capacity to supply 300 terajoules of gas per day to Western Australia.
"We're on schedule for Wheatstone," Yarrington said. "We've had seven of 24 major process modules delivered on site, the trunk line is installed and hydro tested, the dredging is complete, the piling has been completed, the roofs are on both of the LNG tanks. We continue to make good processs both on shore and off shore."
The Wheatstone Project  is an LNG and domestic gas operation near Onslow, in the West Pilbara region of Western Australia. The project's initial capacity is expected to be 8.9 million metric tons per year of LNG.
Chevron promotional video showing Gorgon is one of the world's largest natural gas projects and the largest single resource development in Australia's history. (Kitimat residents note the cruise ship docked at the project)
As well, Chevron in Australia has announced new gas discoveries as a result of further drilling success in the Greater Gorgon Area located in the Carnarvon Basin, a premier hydrocarbon basin offshore northwest Australia.
In a news release, Chevron said:
The Isosceles-1 exploration discovery well encountered approximately 134 metres (440 feet) of net gas pay in the Triassic Mungaroo Sands in 968 metres of water (3,175 feet). The well fulfilled the second year work commitment in the exploration program. It is located in the WA-392-P permit area approximately 95 kilometres (60 miles) northwest of Barrow Island, off the coast of Western Australia.
"This discovery is a continuation of our exploration success and further positions our company as a key supplier for future liquefied natural gas (LNG) demand in the Asia-Pacific region," said Melody Meyer, president, Chevron Asia Pacific Exploration and Production Company
Overall Chevron (NYSE: CVX) reported earnings of $2.6 billion ($1.37 per share – diluted) for first quarter 2015, compared with $4.5 billion ($2.36 per share – diluted) in the 2014 first quarter. Foreign currency effects increased earnings in the 2015 quarter by $580 million, compared with a decrease of $79 million a year earlier.
Sales and other operating revenues in first quarter 2015 were $32 billion, compared to $51 billion in the year-ago period.