The District of Kitimat has issued a map clarifying just who owns the banks of the Kitimat River, a subject that has been debated for years, as campers have come and gone as they please.
The map issued by the District staff shows that the District of Kitimat has jurisdiction over much of the land on the east side of the river while Rio Tinto owns much of the western bank–but also does own some of the eastern bank in the lower levels.
District staff are recommending that gates be installed in three areas along the eastern bank on municipally owned land, at the Giant Spruce Road, at the Pump House and at the Sewage plant. That could cut off vehicular traffic while still allowing access for pedestrians and those who wish to fish on the river bank by getting access on foot.
The proposed locations of the gates are marked in red on the map.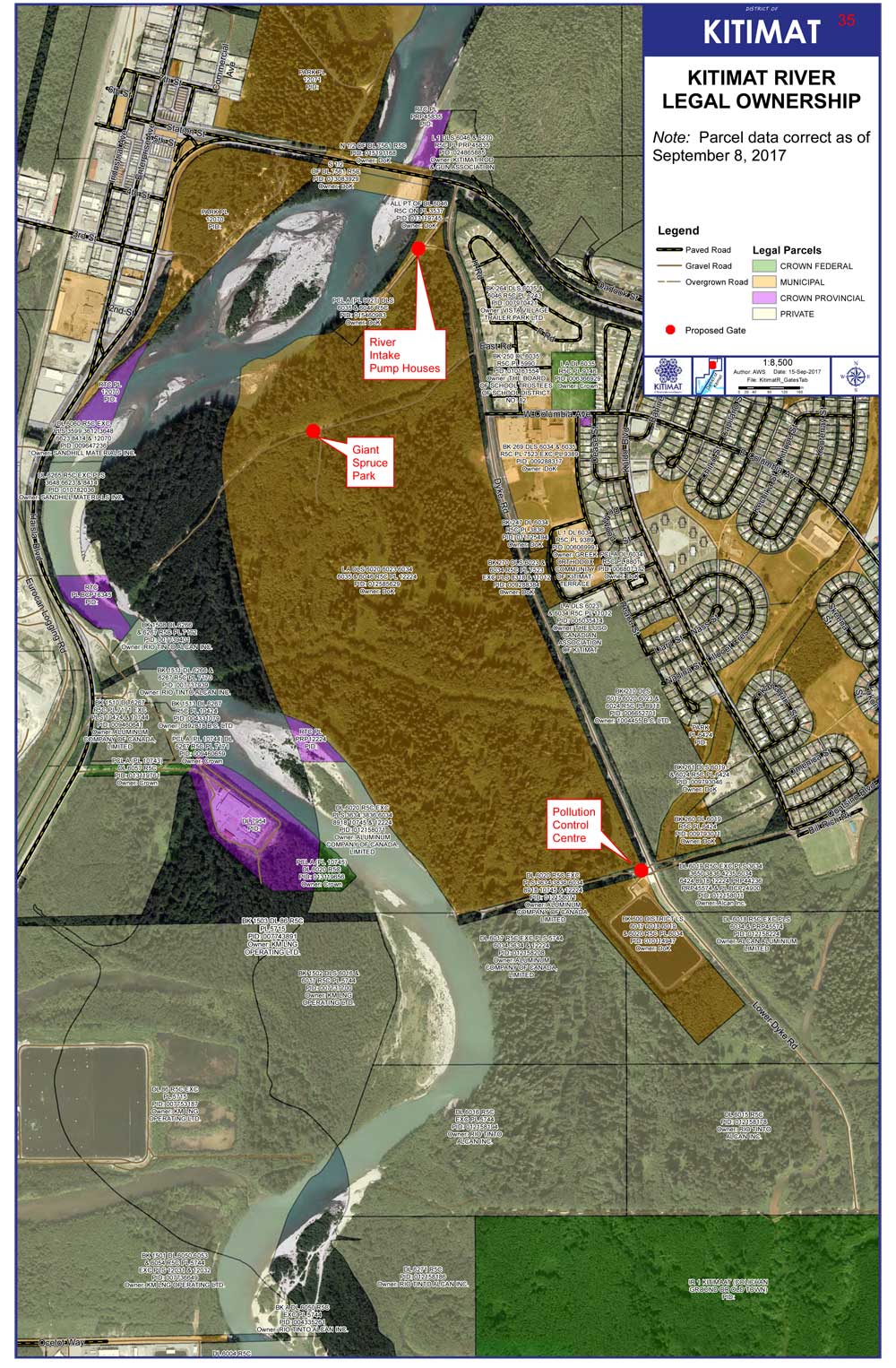 You'll find a larger version of the map, and staffs' recommendations to District Council in the report.
DistrictofKitimatriverbankreport (pdf)