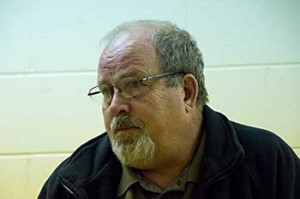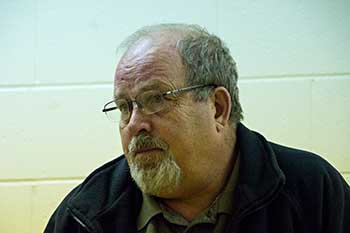 Studies of the October 2012 magnitude 7.8 Haida Gwaii earthquake show that the region is vulnerable to a "major megathrust" earthquake along a newly confirmed fault line west of the islands.
That earthquake was felt in Kitimat and Kitamaat Village and a tsunami warning was issued within a few minutes.
So have the District of Kitimat, the Haisla Nation Council or Rio Tinto Alcan changed or upgrading their earthquake and tsunami plans in the past couple of years?
"Devastating megathrust earthquake" a "substantial hazard" for Haida Gwaii, Canada-US study warns
New Douglas Channel geological studies near completion
Bob McLeod, who recently retired as the District of Kitimat's emergency coordinator, told Northwest Coast Energy News: "I think we've done quite a bit. One of the biggest issues in the first one was trying to get information out. We've come a long way on that. Whether you reach everyone or not, that's another thing, because you never reach everybody. One of the critical things to me is getting the information out so you avoid all this Facebook, Twitter speculating and rumour. The communications aspect has improved a hundred fold.
"We did more work on the mapping and planning. Over the course of the last year, there were a lot of meetings with industry and various stakeholders, discussing emergency preparedness in general but touching on some of these other things as well.
"One of the things we did was to try to set up some shelter points. We have an agreement with the Baptist Church, the Catholic Church and the Seventh Day Adventists. They're strategically located and could be gathering points for the various neighborhoods if necessary.
"We've also done quite a lot of work on Riverlodge as a group lodging centre, thinking in terms of an earthquake where there may be damage and you have to move people.
"We did look at the evacuation planning and we've had a couple of exercises involving that, looking strategically about how can you move people from certain neighborhoods, asking which neighborhoods would be at the most risk if you ended up with a tsunami situation.
As for tsunamis, McLeod said, "From everything we've heard and been told, tsunamis in extremely deep water like that is not going to be as dangerous as one in shallower water, but the possibility is still there.
"The thrusts are the killers when it comes to tsunamis, but there is a very good warning system on the tsunamis. We do get very very rapid feedback on the earthquakes.
"The only danger in that regard is if you have a severe earthquake and you have part of a mountain drop into the salt chuck, you're going to get a massive wave and you're going to get no warning whatsoever, like the Moon Bay collapse in the seventies.
"The emergency plan is in good shape. We scheduled a number of exercises last year through training programs.
"One of the things I personally push is personal preparedness. I think as a community, we fail greatly at that. That was evident even during the snowstorm. People are not just prepared to look after themselves, it's unfortunate. You just have to keep chipping away."
Last week, Northwest Coast Energy News asked Rio Tinto Alcan and the Haisla Nation Council if either could comment on updated earthquake or tsunami response plans. So we have received no answers.
Related links
Kitimat to issue tsunami hazard and evacuation map
After earthquake Kitimat must immediately upgrade emergency communications
The earthshaking difference between Enbridge and LNG
DFO study on ancient Douglas Chanel tsunamis show minimal impact on Kitimat, devastation at Hartley Bay
Geological Survey of Canada identifies tsunami hazard, possible fault line on Douglas Channel
Scientists identify major Japanses style tsunami hazard for west coast