Heavy rain and strong winds combined with high tide overnight Sunday, September 11 flooded out fishers and campers along the Kitimat River.
The RCMP say  twelve people were rescued via boat and two by helicopter, mostly along the Big Spruce bank.  The RCMP say all are currently accounted for, although police say they will have to check the riverbanks once the water levels drop in about 48 hours.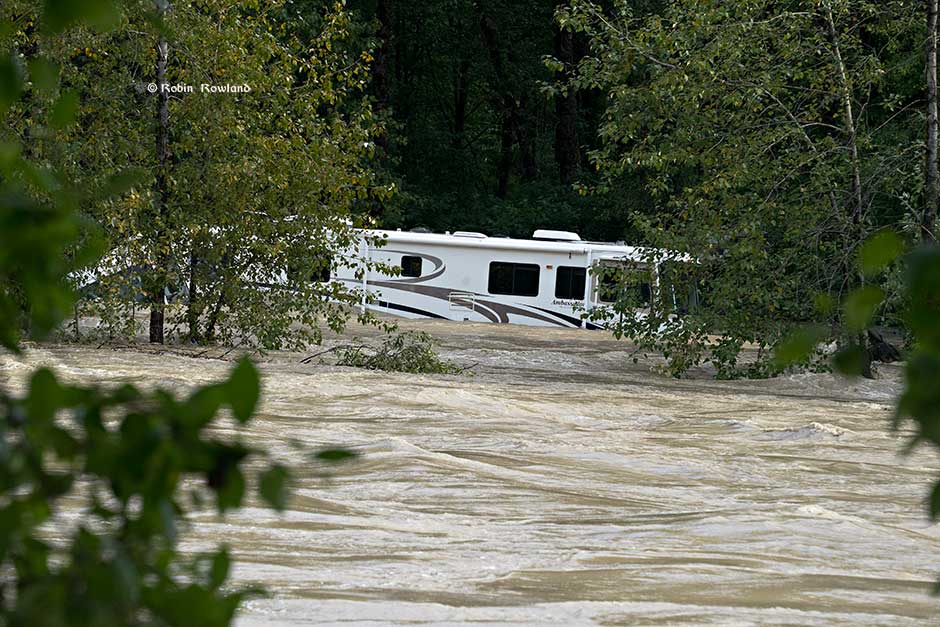 Kitimat Search and Rescue, Kitimat Fire and Rescue, RCMP and Terrace Swift Water Rescue participated in the operation.
The RCMP is asking the public to contact them about concerns about people who may be overdue or possibly missing at 205-632-7111.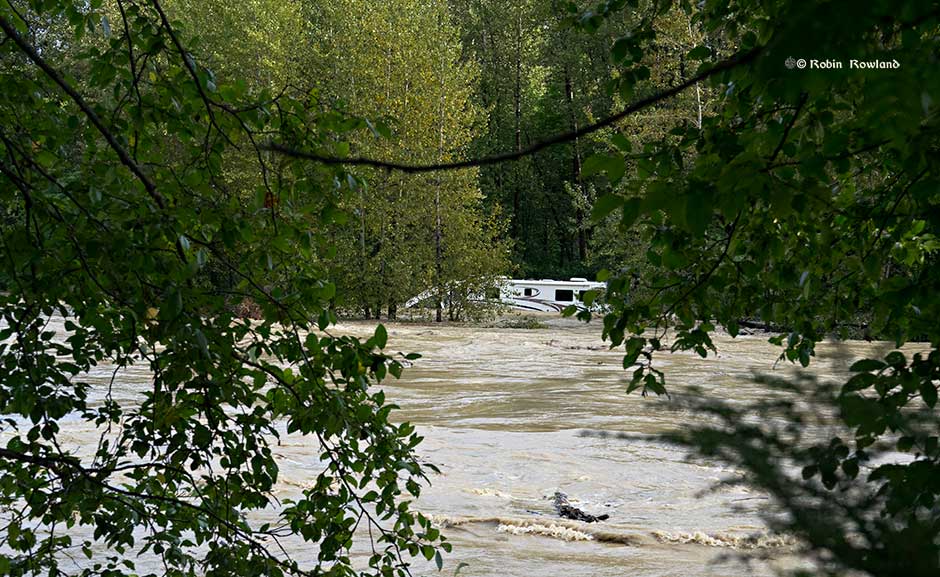 It is estimated that the river quickly rose about four metres. The rising water made it impossible for some people to retreat to the Dyke Road.
The first calls for help came to RCMP about 2 am Monday, with more around 3:30 am and the rescue began at first light about five hours later.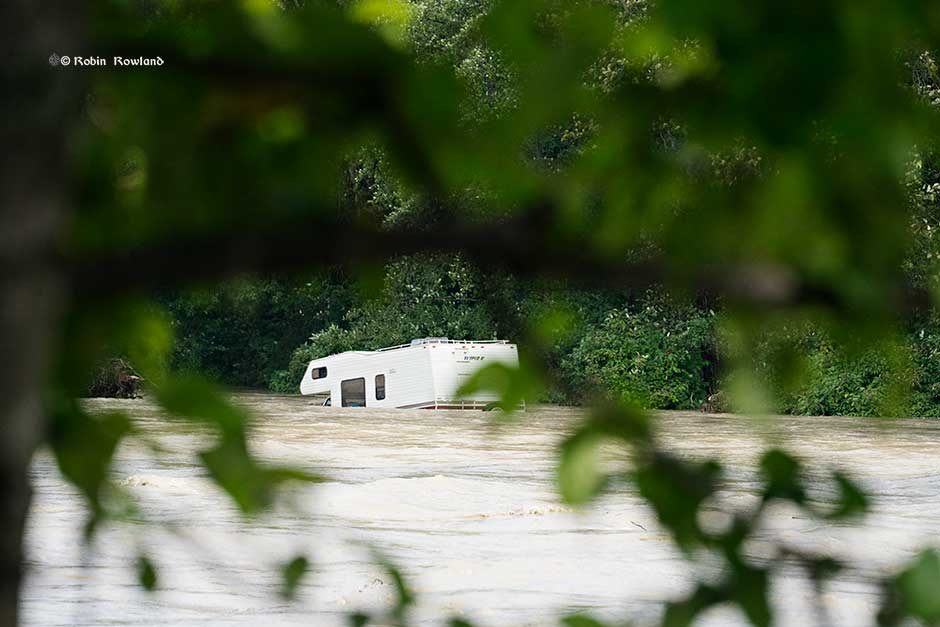 Environment Canada issued a heavy rainfall warning at noon on Sunday, calling for at least 66 millimetres of rain. It appears that some of the campers were either not aware of the warning or thought they could ride out the storm.
Perhaps as many as a dozen recreational vehicles were flooded or swept into the river, along with a pickup truck and a small car.
Some of those who were evacuated from the riverbanks were sheltered at the Riverlodge Recreation Centre.
Environmental and fisheries officials will be checking for any pollution in the river once conditions are safe.
The District of Kitimat is warning people to stay away from the riverbanks since the swift water can quickly destablize the soil along the river. The District has closed Radley Park and Hirsh Creek parks for the remainder of the season. The Dyke Road and Big Spruce roads are also closed.