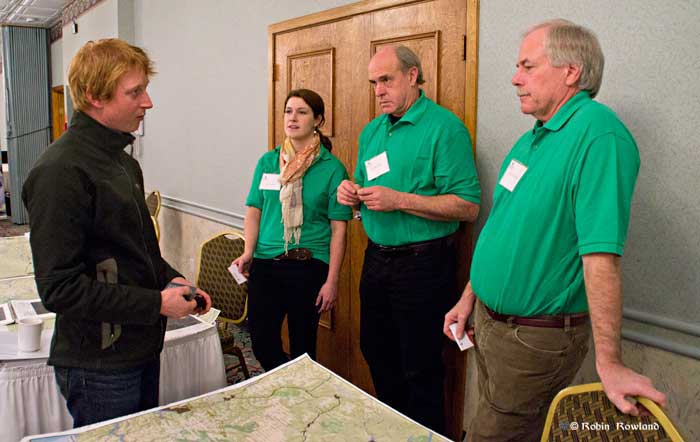 Pacific Trails, which has proposed to build a natural gas pipeline from Summit Lake, near Prince George, to Kitimat, held four community meetings in Vanderhoof, Burns Lake, Houston and Terrace, to discuss changes to a plan for the pipeline that was approved the BC Environmental Assessment Office in 2008.
Paul Wyke, a spokesman for Apache Corp., one of the main investors in the Kitimat LNG project as well as the Pacific Trails Pipeline, said the companies considered the meetings successful. About a dozen people showed up in Vanderhoof and Burns Lake and about 25 to 30 in Terrace and Houston, perhaps an indication of the lack of controversy, so far, for the PTP, which will follow roughly the same route as the Enbridge Northern Gateway pipeline. Apache and Pacific Trails also took part in a job fair on February 10 in Burns Lake, the town hard hit when a huge explosion flattened the Babine Forest Products sawmill on January 20,  killing two, injuring 19 and left about 250 workers jobless.
About half the people showing up at the meetings were interested in job or contracting opportunities while the rest were concerned about environmental issues.
Nathan Hagan-Braun, project assessment manager for the BC Environmental Assessment Office, who also attended the community meetings, said that a decision on approval of the amendments to the PTP plans will likely come in May.
PTP says that once the project adjustments are approved, logging and clearing is scheduled for the summer of 2012, pipeline construction in 2013 and 2014, with the pipeline going into operation in 2015.