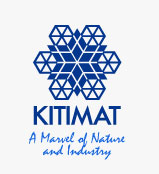 The District of Kitimat has issued a boil water advisory.
Late Saturday evening, the District issued this statement on their website
Due to the significant rainfall, water entering the District of Kitimat's system is turbid.  The District is still treating water, however, until further notice, boil water for 2 solid minutes before using it for cooking or drinking.
The District of Kitimat is working with Northern Health on this matter.
Wind warning in effect
As well Environment Canada has issued a wind warning for the north coast
North Coast – coastal sections
The third and final disturbance in this series of storms will approach the North and Central Coasts on Sunday. An intense low is forecast to track west of Haida Gwaii as moves northward. Southeast winds up to 100 km/h will develop over Haida Gwaii midday Sunday and then spread to the North Coast – Coast Sections and Central Coast – Coastal Sections in the afternoon. Winds will diminish Sunday evening as the low moves away from the region.

High winds may toss loose objects or cause tree branches to break.

Wind warnings are issued when there is a significant risk of damaging winds
The Environment Canada web page says Kitimat received 24 mm of rain in the 24 hours preceeding the forecast at 2039 on Saturday.
Sunday's forecast calls for
Showers. Amount 10 to 20 mm. Windy this evening and after midnight. Low 8.
Sun, 11 Oct Showers. Amount 5 to 10 mm. Wind becoming south 40 to 60 km/h late in the morning. High 10.
Night Showers. Amount 20 mm. Wind south 40 to 60 km/h becoming light near midnight. Low 8.